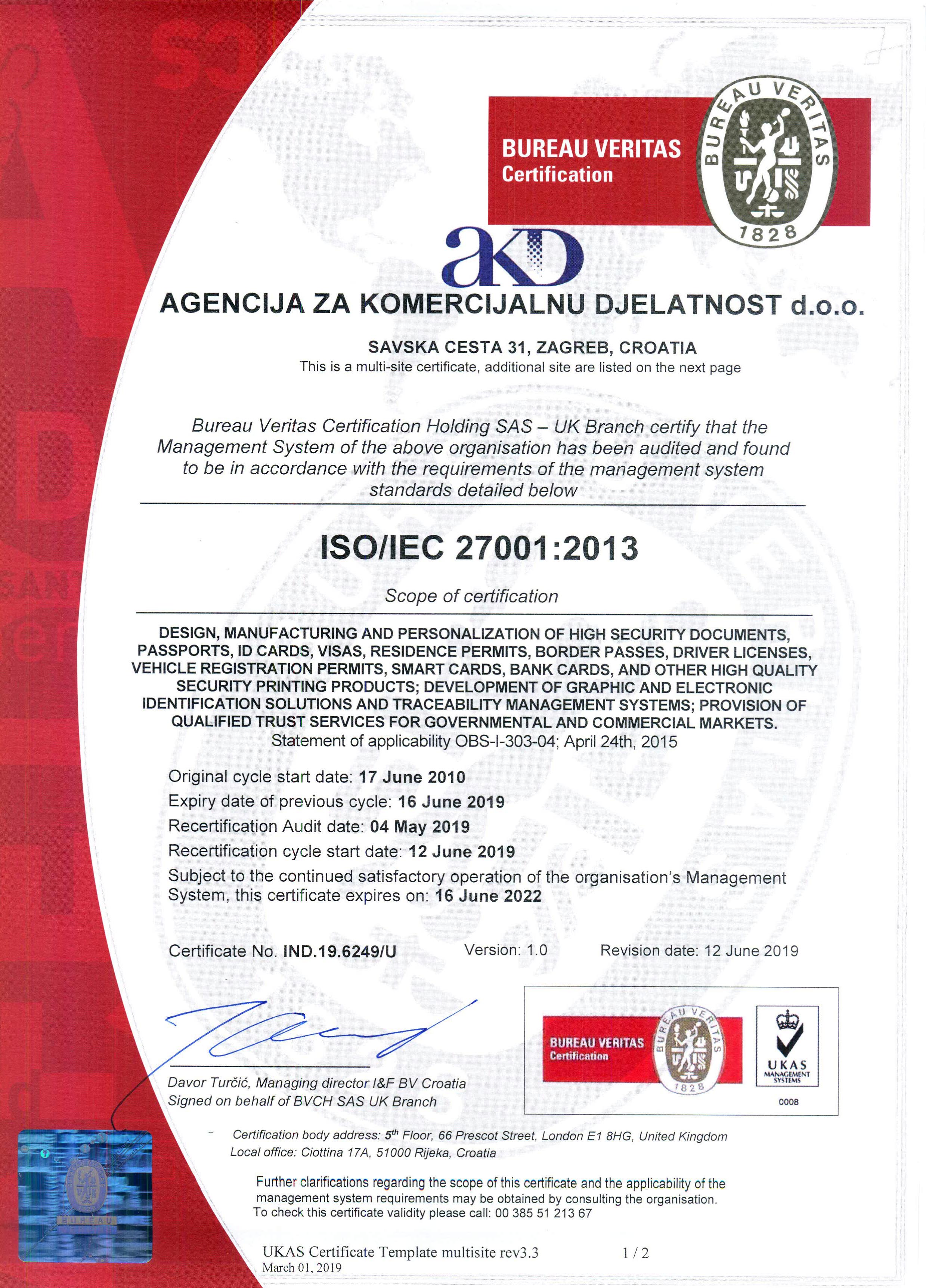 ISO 27001 is an international standard for information security management and it implies a systemic approach to management of information security risks in an organisation, including staff, processes, IT system and policies. It is intended for organisations wishing to set up the highest possible data protection level, to protect against information attacks, upgrade availability of internal resources and reduce risks to business continuity.
By applying and operating in accordance with this standard, a company reaps many benefits: it demonstrates that it takes quality management seriously, it is able to continue providing services in case of any disaster, it complies with statutory requirements and enhances its reputation.
In compliance with the ISO/IEC 27001:2005 standard, AKD set up and implemented such an information security management system.
Given that AKD considers information a highly sensitive asset, in addition to human resources and fixed assets at risk of abuse, damage or destruction, the company keeps a register of all assets, containing data on risk or exposure assessment. With the introduction of the ISO 27001 standard to its overall operations, AKD has entered an exclusive club of safe global firms.